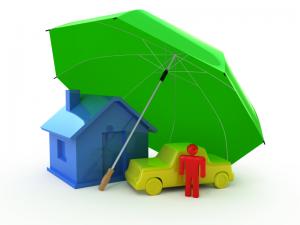 When protecting your property deserves the very best, Bestquote is here to deliver exceptional coverage at affordable rates to cover all your property insurance needs. Bestquote also offers Mortgage Protection and Life Insurance and may have better rates than your mortgage lender. Learn all that Bestquote has to offer for your household insurance needs by calling 0818 223 223 today.
What You Should Know About Home Insurance Quotes
Cheap house insurance quotes are just that - cheap - and the last thing you want is to save money at the expense of your property and security. You also don't want to throw money down the drain. At Bestquote, we want to make sure you're getting the most value from your home insurance cover, that's why we encourage you to talk to us before you get an online quote.
We can help you compare home insurance cover for both building insurance and contents insurance. We can make sure you're getting all the discounts for which you are elligable and we can negotiate affordable premiums for your policy - just call 0818 223 223 now or get a house insurance quote online.
Save by Comparing House Insurance
For any home insurance policy that is up for renewal, you should always compare house insurance quotes with various insurers before you renew your policy with your current insurer. Reviewing your home insurance policy for rates that are competitive can save yourself a lot of money in the long term. We review and compare home insurers so you don't have to. It is important to purchase the right insurance policy for your property as your home is your most valuable asset. To make your life easier, we recommend Best Quote for house insurance comparison.
Why choose Best Quote?
Get an online quote within minutes from the leading insurance providers on the market.
We are committed to finding you the best deal and the right policy for you.
We compare the quotes for you to offer you the best deals possible.